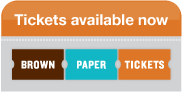 The upcoming Premier Wine Tasting Social on April 11th featuring fabulous wines from Oregon and their world-famous Pinot Noirs.
Ticket prices for these monthly wine socials are $30 plus tax for each event and include all wine tastings from each winery as well as light appetizers. For the first time, we're also rewarding your attendance with the opportunity for a special prix fixe dinner menu in the Lighthouse Grill following the tasting.
Be on the lookout for more information coming soon on our Spring Fling Wine Event at the Hotel Bellwether on May 18th
Meet the Wineries
This month's event celebrates the Oregon Pinot Noir and includes Elouan Wines, Benton-Lane Winery, Erath Winery and Panther Creek Cellars. From the humble beginnings the Oregon Pinot Noir industry impressed the wine world in the late 1970's, as it ranked high multiple blind tastings in France and more specifically Burgundy, since then this Oregon industry has grown to include 730 wineries and more than 1,050 vineyards.
Elouan Wines, known for their depth and flavor, has brought a new style of Pinot Noir to Oregon by bringing together fruit from three distinct terrains along Oregon's premiere Western vineyards into one harmonious blend all while retaining the quintessential Oregon Pinot Noir subtleties and nuances. Joe Wagner, owner and winemaker is a fifth generation Napa Valley winemaker with a passion for the business. In January 2014, he formed Copper Cane Wine & Provisions with a focus on innovating and finding new ways to satisfy his customers' appetites for genuine craftsmanship. Elouan, which means "good light" is a result of that vision.
Founded by lifelong winemakers, Benton-Lane Winery's Steve and Carol Girard, who moved from Napa Valley to the Willamette Valley inspired by the silky, spicy Oregon Pinot where they planted their sustainably grown vines at an historic sheep ranch, purchased in 1988. Over the years, the vineyard has grown to 142 acres of Pinot Noir, Pinot Blanc and Chardonnay. In addition to their sensational Pinot Noir, they also produce a Pinot Gris and distribute in all fifty states, Canada, Puerto Rico, China and Japan and receiving more Top 100 Wines of the Year since 2005 than any other Oregon winery.
One of Oregon's wine pioneers, Dick Erath, has always had a tenacious approach to his Pinot Noir. As a former engineer turned winemaker, he began in 1965, moving his family from California to the hills of Dundee, Oregon in 1968 where the Erath Winery broke ground in 1976. In 2005, Ste. Michelle Wines purchased the winery with a commitment to carry Erath Brand into the future. Today, winemaker Gary Homer produces a Pinot Noir that matches his reputation of excellence in producing a light, delicate and fruit-forward wine that is progressive in artistry, receiving a place on Wine Spectator's Top 100 list as well as ratings of 90+ points from multiple publications.
Founded in 1986 by Ken Wright, Panther Creek Cellars established a reputation for making big, fruity, collect-worthy Pinot Noirs. Tony Rynders, today's Panther Creek winemaker, is recognized as one of America's most highly acclaimed winemakers, working with many varietals with the goal of expressing the vineyard's unique personality. Panther Creek has partnerships with some of the most iconic vineyards in Oregon.